Your future wardrobe may be made from bananas, pineapples, flax, and mushrooms, and dyed with organic dyes from microorganisms. The above photo is MycoTex, a mushroom-based textile shaped on custom-fitted molds. 
The fashion industry has taken a devastating toll on those who make our clothing and the environment, making ill those who live local to production and destroying nearby farmlands. Rivers run red, magenta and blue with heavy-metal dyes, bleaches, solvents, fixing agents and detergents from dye houses around the world, including ones that bleed into essential water sources like the Noyyal River in India and Yangtze River in China.
It isn't just toxins and salts that are a problem, every year the fashion industry wastes a tremendous amount of water on each clothing article it makes—a single T-shirt uses 700 gallons of water and a pair of jeans requires 1,800 gallons. In a $1.2 trillion industry based on quantity, imagine what that looks like.
In order to create marked change toward sustainability in the fashion industry, Fashion for Good and Plug and Play, a venture fund and innovation platform, have just launched a three-month innovation accelerator. The 12-week program supports pioneers developing materials and technologies that use less water, lessen fashion's adverse impact on the environment and increase clothing longevity. The accelerator also aims to enable closed-loop product lifecycles where resources and waste are managed, and products are reused, recycled and remanufactured.
Brad Sherman, Managing Director, says helping early-stage innovators develop and scale their concepts is an essential step to transforming the global fashion industry. "We are reimagining not only how clothes are made and worn, but also how they are designed and reused."
The accelerator is a way for us, along with our partners, to nurture proven technologies and business models to be adopted by the industry, primarily in the pre-competitive space where there is the most potential to find the support needed to transform the industry."
Sherman says each winner was selected because it has the potential to play a pivotal role in improving five essential aspects to transforming the fashion industry as a whole: Material, economy, energy, water and lives. Startups Agraloop and Amadou are developing new raw materials from food, such as pineapple and mushrooms, that reduce environmental impact. The startup Dropel has developed a biodegradable polymer that repels water and oil, increasing a fiber's durability, and thereby lifespan, making it significantly more sustainable. Another winner, Tipa, is developing biodegradable, compostable packaging solutions made from bioplastics, which further reduces waste.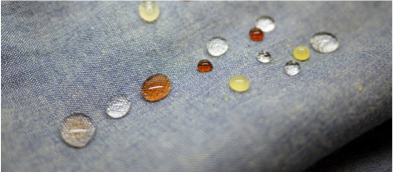 What's really a game changer are innovators who can decrease water usage and wastewaster effluent—dyes and chemicals that flow from dye houses into rivers and streams, tarnishing nearby land and drinking water. This has clear adverse implications for people and the environment. There are waterless dye technologies, but they continue to be financially inaccessible to most brands. Among the accelerator winners are startups like Tersus that are working on technologies that simple decrease the need for water at all. Tersus produces water-free technology, using recycled fluid carbon dioxide, to clean fibers and apparel. Pili-bio, another winner, is engineering microorganisms to replace nonrenewable dyes with natural organic ones. Also in the new cohort is MycoTex, a company that's developed a mushroom-based textile shaped on custom-fitted molds; a one-stage process that needs little water and eliminates numerous steps in the supply chain. By decreasing the supply chain it also, importantly, decreases the layers that need to be evaluated for environmental and worker transparency. Convoluted supply chains are often the weak spot of even the best-intentioned social good companies.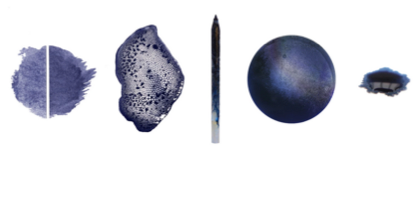 Sherman says that until now, innovators in the fashion industry have not been afforded the exposure they need and deserve in order to flourish and make marked change. He says that the search for innovators and partners is never over. "We know innovators that can change the world already exist," says Sherman. "They need to know there is a program whose sole aim is to help them develop, scale, and fulfill their potential."
The accelerator program gives startups essential exposure, not only to Venture Capitalists in Silicon Valley and around the world, but also to consumers. The accelerator is showcasing two of the startups at the Copenhagen Fashion Summit next month and is in discussions about design opportunities at New York Fashion Week. "By promoting innovation, big and small, we are working hard to make sure the fashion industry becomes a force for good, not just a means of looking good," says Sherman.
Collecting waste from fibrous food-crop production including hemp, flax, banana and pineapple, Agraloop transforms these into fibers for use in textiles. Processed using conventional cotton machinery, this new material offers a biodegradable and more environmentally-friendly alternative to conventional fibers.
Made from the skin of amadou mushrooms, Amadou is a renewable, biodegradable, vegetarian and lower-environmental-impact alternative to leather. A pilot collection of footwear and accessories have already successfully undergone viability, aesthetic and durability tests to ensure Amadou is suitable for use within the textile sector.
Founded by a team of electric and mechanical engineers, Dragon is a novel water purification technology which operates off light energy. The technology includes a high-efficiency water filtration system, which when applied to textile production processes could increase water quality whilst reducing the level of chemicals and energy required.
Already developing performance-enhanced natural fabrics and fibers for the apparel industry, Dropel is a biodegradable polymer that is implemented into the natural fiber. It repels all watery or oily substances, thus increasing the lifespan and durability of any fiber.
Using nanotechnology to introduce scan-able tracers into fibers of organic cotton, ICA Bremen provides the technology needed to identify organic cotton and the mix ratio of conventional and organic within textiles.
An intelligent online business network, MySource matches fashion professionals to the connections and information they need to build successful, sustainable businesses. The site builds on ten years of work by the Ethical Fashion Forum, a global network in 141 countries.
A mushroom-based textile shaped on custom-fitted molds, MycoTex is a new one-step way of producing clothing that eliminates the need for spinning yarns, weaving and other processes. In addition to being chemical-free and requiring little water to develop, MycoTex is 100% biodegradable meaning clothing can be composted after use.
Via the use of microorganisms, Pili could enable the textile sector to phase-out petrochemical, nonrenewable dyes and replace them with natural organic ones, notably reducing the level of toxic chemicals used in textile production.
Both a new type of packaging and a new business model, RePack has the potential to reduce the carbon footprint of e-commerce packaging by 80%. Once a product is received, the client sends the packaging back to the store for reutilization and thus closes the loop.
Sundar is building the digital supply chain for the modern, faster, sustainable fashion industry. The platform connects manufactures and suppliers of textiles, trims, accessories and garments with brands and retailers, and enables in minutes what used to take weeks and months to accomplish.
Via its water-free technology, Tersus offers a replacement to conventional high-polluting fiber & apparel cleaning processes. Specifically aimed at brands, dry-cleaning professionals, and industrial laundry cleaning, it uses recycled fluid CO2 (from industrial manufacturing) as a solvent instead of water.
Having already developed 100% biodegradable and compostable packaging solutions made from bioplastics for other industries, Tipa has the potential to reduce waste levels and the use of plastics in the fashion industry.
Note: There are no geographical limitations on entrants. The twelve startups selected for the first cohort come from varied fields and academic backgrounds around the world. The accelerator's second edition will take place later in 2017, startup applicants can apply now.